Monin Salted Caramel Syrup (1 Litre)

70 reviews
SKU: MOSA002
1000ml (1Litre) Monin Flavouring Syrup
No Artificial Colouring or Preservatives
Kosher Certified
see full description ...
Reviews for this product
Rated 4.8 out of 5 based on
70 reviews on

---
read reviews
---

65

0

2

1

2
Quality:

Value:

Taste:

Reviews for this product
Rated 4.8 out of 5 based on
70 reviews on

read reviews

65

0

2

1

2
Quality:

Value:

Taste:

What customers think
"Delicious "

"Exactly as described, no complaints here"

"Very good syrup, quality bench mark for all others"

"Excellent product"

Key product features
1000ml (1Litre) Monin Flavouring Syrup
No Artificial Colouring or Preservatives
Kosher Certified
Suitable For Vegetarians & Vegans
Quality Plastic Bottle
Colour - Shiny amber colour with copper yellow glints

Tasting Notes - Intense caramel candy, with salty notes enhancing the rich and creamy taste of caramel and give a longer after-taste

Application - Coffees, dessert drinks, after dinner drinks
A must-have flavour for drink professionals, salted caramel delivers a seductive sweet-salt, smoky taste combination.

Originating in the 1970s from Brittany, a region which already had a reputation for its speciality salted butter, salted caramel was a confectionery. Now, it is widely used to flavour puddings, cakes and ice cream, adding a touch of sweet indulgence, with a hint of saltiness – a compelling combination which enhances and boosts flavours and aromas.

MONIN captures this heady flavour combination in its latest syrup, which works beautifully in coffees and chocolates, as well as in cocktails and dessert drinks. MONIN Salted Caramel syrup will add a sophisticated, irresistible flavour to your signature drinks and have customers coming back for more.
In a classic espresso martini or Irish coffee, it will add complexity and lighten your taste palate. Try it also with fruity flavours such as MONIN Passion Fruit syrup and a shot of cold espresso, you will be pleasantly surprised.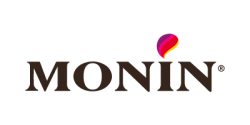 Why shop with Nextdaycoffee.co.uk?
Competitive pricing
Fast, reliable delivery service
First class customer service
Safe and secure shopping
Ethically committed
We pride ourselves on long-standing and positive relationships with our suppliers, who are all committed to our ethical trading policy
Got a question?
Our friendly team of staff are always happy to help with any queries you may have.
01698 842528
Customer reviews
Rated 4.8 out of 5 based on
70 reviews on

---

(65)

(0)

(2)

(1)

(2)
---
Quality:

Value:

Taste:

Delicious
March 8, 2022 by Dawn

Quality:

Value:

Taste:

---
Exactly as described, no complaints here
December 9, 2021 by Rhys Quaintance

Quality:

Value:

Taste:

---
Very good syrup, quality bench mark for all others
November 11, 2021 by John-paul Matthew

Quality:

Value:

Taste:

---
Excellent product
September 20, 2021 by Georgina Clarke

Quality:

Value:

Taste:

---
great price great service
September 11, 2021 by ron burdett

Quality:

Value:

Taste:

---