Monin Cinnamon Syrup (1 Litre)

33 reviews
SKU: MOCI002
1000ml (1Litre) Monin Flavouring Syrup
No Artificial Colouring or Preservatives
Kosher Certified
see full description ...
---
Reviews for this product
Rated 4.9 out of 5 based on
33 reviews on


31

1

1

0

0
Quality:

Value:

Taste:

Reviews for this product
Rated 4.9 out of 5 based on
33 reviews on

read reviews

31

1

1

0

0
Quality:

Value:

Taste:

What customers think
"Another favourite "

"We have always found the tastes wonderful "

"Excellent "

"I didn't actually receive this syrup was sent the wrong flavour so can't review properly"

"Lovely taste, nice in coffee"

Key product features
1000ml (1Litre) Monin Flavouring Syrup
No Artificial Colouring or Preservatives
Kosher Certified
Suitable For Vegetarians & Vegans
Quality Plastic Bottle
VAT (0%) On This Product
Colour: Bright amber
Tasting Notes: Cinnamon essential oil smell, spicy taste of cinnamon powder with pepper notes.
Application: Teas, coffees, cocktails, flavoured milks, smoothies.
This fragrant spice flavour evokes dreams of hot cinnamon rolls from the oven. Derived from the bark of an evergreen tree native to Sri Lanka, cinnamon is one of the oldest spices known.
Among ancient nations, it was so highly prized that it was regarded as a gift fit for monarchs and other great potentates. Throughout history, cinnamon's popularity continued. The  characteristic rich, warm and sweet fragrance of cinnamon made it one of the most evocative spices and a much used ingredient in many cuisines worldwide.
Cinnamon is used in cakes, cookies, and desserts. It goes well with apple flavour.
Use also Monin Cinnamon to bring fragrance to your hot beverages.
With its powdery taste, Monin Cinnamon syrup enhances many applications. I particularly like to mix it in blended smoothies with a fresh apple. Try and be amazed! Alexandre LAPIERRE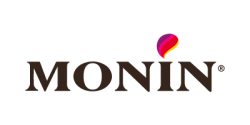 Why shop with Nextdaycoffee.co.uk?
Competitive pricing
Fast, reliable delivery service
First class customer service
Safe and secure shopping
Ethically committed
We pride ourselves on long-standing and positive relationships with our suppliers, who are all committed to our ethical trading policy
Got a question?
Our friendly team of staff are always happy to help with any queries you may have.
01698 842528
Customer reviews
Rated 4.9 out of 5 based on
33 reviews on

---

(31)

(1)

(1)

(0)

(0)
---
Quality:

Value:

Taste:

Another favourite
August 9, 2023 by customer

Quality:

Value:

Taste:

---
We have always found the tastes wonderful
November 10, 2022 by customer

Quality:

Value:

Taste:

---
Excellent
July 8, 2022 by customer

Quality:

Value:

Taste:

---
I didn't actually receive this syrup was sent the wrong flavour so can't review properly
April 8, 2022 by Deborah S

Quality:

Value:

Taste:

---
Lovely taste, nice in coffee
March 15, 2021 by Mrs Celene Kennish

Quality:

Value:

Taste:

---