Monin Irish Syrup (700ml)

16 reviews
SKU: MOIR001
No artificial colouring or preservatives
Kosher certified
Suitable for vegetarians & vegans
see full description ...
---
Reviews for this product
Rated 4.9 out of 5 based on
16 reviews on


15

1

0

0

0
Quality:

Value:

Taste:

Reviews for this product
Rated 4.9 out of 5 based on
16 reviews on

read reviews

15

1

0

0

0
Quality:

Value:

Taste:

What customers think
"Have been adding this to my coffee and just love the taste"

"Love this sooo much one of my faves "

"Tastes very good in my coffee "

"Awesome all round"

"I had never tasted this before and bought based on other reviews. I find that it gave my coffee a co..."

Key product features
70cl Monin Flavouring Syrup
No Artificial Colouring or Preservatives
Kosher Certified
Suitable For Vegetarians & Vegans
Quality Glass Bottle
VAT (0%) On This Product
Colour: Brown with amber glints
Tasting Notes: Caramel and coffee smell with buttery notes, roasted coffee taste with a touch of toffee.
Application: Coffees, flavoured milk, dessert drinks.
The popularity of Irish Coffee spans the decades and geographic boundaries. Inspired by this traditional Irish beverage, coffeehouses everywhere have not only adapted but embraced Irish Cream flavoured beverages.
MONIN Irish is versatile and ideal for flavouring speciality coffee beverages or complementing smoothies, shakes and so much more.
With its subtle combination of flavours, MONIN Irish syrup allows you to create tons of coffee-based recipes or even dairy preparations. I like to mix it with fresh cream in a canister, in order to garnish an espresso. Alexandre LAPIERRE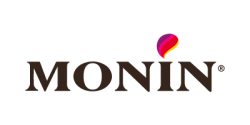 Why shop with Nextdaycoffee.co.uk?
Competitive pricing
Fast, reliable delivery service
First class customer service
Safe and secure shopping
Ethically committed
We pride ourselves on long-standing and positive relationships with our suppliers, who are all committed to our ethical trading policy
Got a question?
Our friendly team of staff are always happy to help with any queries you may have.
01698 842528
Customer reviews
Rated 4.9 out of 5 based on
16 reviews on

---

(15)

(1)

(0)

(0)

(0)
---
Quality:

Value:

Taste:

Have been adding this to my coffee and just love the taste
March 18, 2023 by Mr & mrs Martin

Quality:

Value:

Taste:

---
Love this sooo much one of my faves
October 17, 2022 by Michelle Hutton

Quality:

Value:

Taste:

---
Tastes very good in my coffee
March 10, 2022 by Samantha Morgan

Quality:

Value:

Taste:

---
Awesome all round
September 23, 2020 by christian

Quality:

Value:

Taste:

---
I had never tasted this before and bought based on other reviews. I find that it gave my coffee a coconut taste and a texture like it was made with coconut milk instead. The taste and texture is very nice however it isn't what I would say is 'Irish'
May 13, 2020 by Gary McCall

Quality:

Value:

Taste:

---