Monin Gingerbread Sugar Free Syrup (1 Litre)

81 reviews
SKU: MOGI006
1000ml (1Litre) Monin Flavouring Syrup
Sugar Free Product
No Artificial Colouring or Preservatives
see full description ...
Reviews for this product
Rated 5 out of 5 based on
81 reviews on

---
read reviews
---

77

4

0

0

0
Quality:

Value:

Taste:

Reviews for this product
Rated 5 out of 5 based on
81 reviews on

read reviews

77

4

0

0

0
Quality:

Value:

Taste:

What customers think
"So lovely, especially at this time of year. :-)"

"Same quality as the costa/Starbucks use but so much cheaper "

"My favourite brand and flavour, I never leave home without some in my bag"

"Absolutely delicious"

"great product"

Key product features
1000ml (1Litre) Monin Flavouring Syrup
Sugar Free Product
No Artificial Colouring or Preservatives
Kosher Certified
Suitable For Vegetarians & Vegans
VAT (0%) On This Product
Colour: Bright gold with amber glints
Tasting Notes: Complex nose of spices with strong notes of cinnamon, gingerbread cookies taste.
Application: Coffees, flavoured milks, dessert drinks, cocktails, cocoas.
Typically, the word gingerbread is often associated with gingerbread cookies, the gingerbread house and, of course, the gingerbread man!
All of these gingerbread items are associated with a feeling of warmth and cosiness during the winter holidays. Recreate that cosy feeling of warmth around the fireplace when flavouring your beverages with Monin Gingerbread!
Monin Gingerbread presents a perfectly balanced blend of ginger and cinnamon for a true Gingerbread taste. Beyond the winter season, Monin Gingerbread can also be enjoyed year-round in milkshakes or iced and frozen coffees.
With its strong taste, Monin Gingerbread can easily dominate any of your drinks, so be aware that a little goes a long way.  I love to mix it with hot cocoa. Alexandre LAPIERRE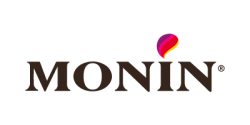 Why shop with Nextdaycoffee.co.uk?
Competitive pricing
Fast, reliable delivery service
First class customer service
Safe and secure shopping
Ethically committed
We pride ourselves on long-standing and positive relationships with our suppliers, who are all committed to our ethical trading policy
Got a question?
Our friendly team of staff are always happy to help with any queries you may have.
01698 842528
Delivery info
Customer reviews
Rated 5 out of 5 based on
81 reviews on

---

(77)

(4)

(0)

(0)

(0)
---
Quality:

Value:

Taste:

So lovely, especially at this time of year. :-)
October 16, 2020 by Sarah Kirkman

Quality:

Value:

Taste:

---
Same quality as the costa/Starbucks use but so much cheaper
September 9, 2020 by Wayne Carr

Quality:

Value:

Taste:

---
My favourite brand and flavour, I never leave home without some in my bag
August 10, 2020 by Nikki Mepham

Quality:

Value:

Taste:

---
Absolutely delicious
August 6, 2020 by customer Linda Lee

Quality:

Value:

Taste:

---
great product
July 31, 2020 by Louise Rother

Quality:

Value:

Taste:

---