Amor Hazelnut Sugar Free Syrup (1 Litre)

38 reviews
SKU: SIHA002
Amor Hazelnut Sugar-Free Syrup
1 x 1 litre
Sugar-Free
The mellow sweet-tasting characteristic of hazelnut without the sugar
see full description ...
---
Reviews for this product
Rated 4.6 out of 5 based on
38 reviews on


29

5

1

2

1
Quality:

Value:

Taste:

Reviews for this product
Rated 4.6 out of 5 based on
38 reviews on

read reviews

29

5

1

2

1
Quality:

Value:

Taste:

What customers think
"Great taste"

"The best syrup"

"Think the one with sugar was better"

"Delicious, not too sweet and very nutty"

Product specification
Storage Instructions:
Store at room temperature, away from heat and direct sunlight.
After Opening:
Keep the container closed. Keep the cap area clean and free from syrup residues. Do not refrigerate - crystals may form in the liquid at low temperature
Product weight:
1.35kg gross weight
Product dimensions:
Bottle: 29.5cm H x 8.5cm D
Packaging:
PET Recyclable Bottle
Shelf life:
Printed on bottle neck
Serving Size/amount:
Typical serving 15ml. 66 servings per bottle
Country of origin:
United Kingdom
Nutritional Info
Amor Hazelnut Sugar Free Syrup (1 Litre)
per 100ml
Energy
387kJ / 91kcal
Total fat
0.0g
Saturated fats
0.0g
Total Carbohydrate
20.4g
Sugars
0.0g
Protein
0.0g
Salt
0.3g
Key product features
Amor Hazelnut Sugar Free Flavouring Syrup (1 x 1 litre)
Sugar-Free
Image for illustration purpose
100% Natural - GMO Free
HMC Halal Certified
Suitable for vegetarians and vegans
Recyclable Plastic Bottle
Product information
Amor flavouring syrup is absolutely perfect if you are looking to spice up your favourite beverages with a little extra flavour. This mouth-watering syrup has a delicately sweet taste with a wonderful aroma. The entire range of Amor flavouring syrups is made using only the finest natural ingredients which are halal certified and are vegetarian and vegan friendly.
Common Questions
Q. How much Amor syrup do I need to use?
A. This depends on your personal taste. The flavour strength of some syrups is stronger than other lighter flavours for instance. We would recommend 15ml of syrup as a good starting point for experimenting with syrup flavourings.
Q.How much syrup is dispensed with a pump?
A.If you are using the Amor branded bottle pumps, each depression will dispense 7.5ml of syrup.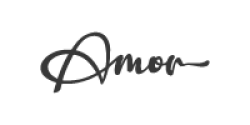 Why shop with Nextdaycoffee.co.uk?
Competitive pricing
Fast, reliable delivery service
First class customer service
Safe and secure shopping
Ethically committed
We pride ourselves on long-standing and positive relationships with our suppliers, who are all committed to our ethical trading policy
Got a question?
Our friendly team of staff are always happy to help with any queries you may have.
01698 842528
Customer reviews
Rated 4.6 out of 5 based on
38 reviews on

---

(29)

(5)

(1)

(2)

(1)
---
Quality:

Value:

Taste:

Great taste
August 18, 2023 by Steve Matthews

Quality:

Value:

Taste:

---
The best syrup
January 19, 2023 by Thomas

Quality:

Value:

Taste:

---
For me personally, this did not taste of hazelnut at all but rather, had a slight chemical taste. I have thrown the whole bottle away. I have had the hazelnut from another supplier which was lovely hence why I thought I would try Next Day Coffee.
August 11, 2022 by helen parsley

Value:

Taste:

---
Think the one with sugar was better
August 8, 2022 by cbear

Quality:

Value:

Taste:

---
Delicious, not too sweet and very nutty
April 28, 2022 by Selena Govier

Quality:

Value:

Taste:

---