Monin Fruit Puree - Red Berry (1 Litre)

1 reviews
SKU: PUMO009A
Gluten-Free
GMO-Free
Dairy-Free
see full description ...
---
Reviews for this product
Rated 5 out of 5 based on
1 reviews on


1

0

0

0

0
Quality:

Value:

Taste:

Reviews for this product
Rated 5 out of 5 based on
1 reviews on


1

0

0

0

0
Quality:

Value:

Taste:

What customers think
"good value"

Key product features
1 x 1 Litre Fruit Puree - Red Berry
Gluten-Free
GMO-Free
Dairy-Free
There are many kinds of berries. Wild berries, or forest berries, are generally smaller than their cultivated counterparts. The berry category, while ever popular, has further grown recently: berry blends have experienced renewed popularity on menus, especially in desserts and beverages.
A blend of strawberry, raspberry and blueberry, MONIN red berry fruit purée brings delicious berries to any application. MONIN Red Berry Fruit Purée is a highly concentrated, pre-sweetened and shelf stable purée made with the highest quality fruits and natural flavours for optimal taste and texture in speciality beverages.
Tasting notes: Black raspberry/cherry-like aroma with blueberry and strawberry taste; berry seeds; highly concentrated
Colour: Dark purple
Applications: Smoothies, cocktails, lemonades, iced teas, mochas and sodas
Tips: A delicious complement to nut flavours such as Monin Peanut Butter Syrup. Garnish options include fresh strawberries, raspberries, blueberries, whipped cream and/or a drizzle of Monin Fruit Purée. 
It may be used with cold milk, not recommended with hot milk
Smoothie :
Take 12oz glass
Add 60ml Monin puree
Add 90ml milk or yoghurt
Fill glass with ice
Transfer to blender and blend
Pour back into glass and garnish
Cocktail:
Using a cocktail shaker
Add 30ml Monin puree
Add 40ml vodka, gin or rum
Add 10ml lemon juice
Shake and strain into 4oz cocktail glass

Once opened, keep refrigerated.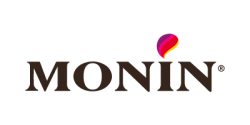 Why shop with Nextdaycoffee.co.uk?
Competitive pricing
Fast, reliable delivery service
First class customer service
Safe and secure shopping
Ethically committed
We pride ourselves on long-standing and positive relationships with our suppliers, who are all committed to our ethical trading policy
Got a question?
Our friendly team of staff are always happy to help with any queries you may have.
01698 842528
Customer reviews
Rated 5 out of 5 based on
1 reviews on

---

(1)

(0)

(0)

(0)

(0)
---
Quality:

Value:

Taste:

good value
October 21, 2019 by Tiger Cookies LTD

Quality:

Value:

Taste:

---