Solo Cold Brew Coffee Concentrate (1 Litre)
Espresso strength
40 single-shot servings per carton
100% Arabica coffee
The convenience of instant coffee, but with café standard quality. 
see full description ...
---
Key product features
Brewed for over 16 hours and using new technology, this is real espresso strength coffee with the oils and mouthfeel of a proper cup of coffee. This is the best instant coffee you've never had. Pour into a mug with hot water, the oils in this product act exactly like an espresso producing a flavoursome, convenient cup of coffee.
The ultimate bar standard mixer for Espresso Martinis at home. The perfect part of an Espresso Martini Kit. Just pour, shake and serve to elevate your home bar game.
A carefully sourced blend of Colombian and Brazilian coffees. No foaming agents, no preservatives, no sugar.
I still don't get it, what exactly is this product?
It's basically really strong coffee. We like to think of it as coffee squash. It has the convenience of instant coffee, but with café standard quality. Endless possibilities to how this product can be used.
What coffee are you using?
We're using a Brazilian and Colombian blend, and a medium roast profile. Bold, rich and sweet. Dark fruit acidity, chocolate notes, long and sweet aftertaste.
How much caffeine does it have?
212mg per 100ml. Yes, it's a lot. That's 106mg per double shot (50ml)
Does it froth up like a normal espresso when shaken in a cocktail?
YES YES YES. Despite being cold brew, it has the same oils present as an espresso meaning when oxygen is added through shaking it creates the exact same foam.
How long does it last?
Once opened, consume within 7 days. Unopened see best before on top of carton.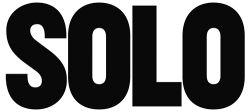 Why shop with Nextdaycoffee.co.uk?
Competitive pricing
Fast, reliable delivery service
First class customer service
Safe and secure shopping
Ethically committed
We pride ourselves on long-standing and positive relationships with our suppliers, who are all committed to our ethical trading policy
Got a question?
Our friendly team of staff are always happy to help with any queries you may have.
01698 842528