Monin Pink Grapefruit Syrup (700ml)

4 reviews
SKU: MOPI004
Quality glass bottle
No artificial colouring or preservatives
Kosher certified
see full description ...
---
Reviews for this product
Rated 4.8 out of 5 based on
4 reviews on


3

1

0

0

0
Quality:

Value:

Taste:

Reviews for this product
Rated 4.8 out of 5 based on
4 reviews on

read reviews

3

1

0

0

0
Quality:

Value:

Taste:

What customers think
"Very tasteful with alcohol "

"Great tasting really citrusy"

"Just perfect for my cocktail "

"Not as strong as it could be compared to banana and lemon"

Key product features
70cl Monin Flavouring Syrup
No Artificial Colouring or Preservatives
Kosher Certified
Suitable For Vegetarians & Vegans
Quality Glass Bottle
Colour: Bright and cloudy pink-red.
Tasting Notes: Subtle smell of fresh pink grapefruit with notes of grapefruit peel and flower. Sweet and juicy taste, refreshing harmony between bitterness and acidity of pink grapefruit.
Application: Smoothies, Martinism, fruit cocktails, fruit punches and teas
A hugely popular summer flavour in France, where it is mixed with crisp, chilled rosé wine, MONIN Pink Grapefruit syrup is used to make the top-selling summer drink French Rosé. The flesh of the grapefruit varies in hue from white to soft pink to ruby red with the flavour varying relatively to the colour and variety from acidic and sour to sweet and tart.

The balanced sweet-sour flavour of pink grapefruit works well in both savoury and sweet salads, combined with ingredients such as coriander, chilli, other citrus fruit, shellfish, and salad leaves. It also makes refreshing mousses, sorbets and jellies.
You'll be tickled pink with the sweet-sour, fragrant flavour of MONIN Pink Grapefruit syrup, which will make uplifting summer cooler cocktails, punches, smoothies and teas.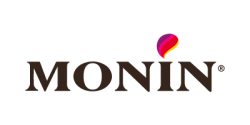 Why shop with Nextdaycoffee.co.uk?
Competitive pricing
Fast, reliable delivery service
First class customer service
Safe and secure shopping
Ethically committed
We pride ourselves on long-standing and positive relationships with our suppliers, who are all committed to our ethical trading policy
Got a question?
Our friendly team of staff are always happy to help with any queries you may have.
01698 842528
Customer reviews
Rated 4.8 out of 5 based on
4 reviews on

---

(3)

(1)

(0)

(0)

(0)
---
Quality:

Value:

Taste:

Very tasteful with alcohol
June 15, 2022 by Baz

Quality:

Value:

Taste:

---
Great tasting really citrusy
June 2, 2022 by Mrs Tina Banemeck

Quality:

Value:

Taste:

---
Just perfect for my cocktail
January 6, 2021 by Colin Morris

Quality:

Value:

Taste:

---
Not as strong as it could be compared to banana and lemon
December 23, 2020 by Ian R

Quality:

Value:

Taste:

---