3 reviews
SKU: MOKI001
No artificial colouring or preservatives
Kosher certified
Quality glass bottle
see full description ...
---
Reviews for this product
Rated 4.7 out of 5 based on
3 reviews on


2

1

0

0

0
Quality:

Value:

Taste:

Reviews for this product
Rated 4.7 out of 5 based on
3 reviews on

read reviews

2

1

0

0

0
Quality:

Value:

Taste:

What customers think
"Fab! Great with ice cream or cocktails"

"very pleased with order thank you"

"Good choice for sea breeze coctail"

Key product features
70cl Monin Flavouring Syrup
No Artificial Colouring or Preservatives
Kosher Certified
Suitable For Vegetarians & Vegans
Quality Glass Bottle
VAT (0%) On This Product
Colour: Bright green
Tasting Notes: Nose of ripe kiwi, juicy and refreshing kiwi taste.
Application: Cocktails, smoothies, fruit punches, sodas and lemonades
Originally from China, the kiwi fruit is widely cultivated in New Zealand. This has caused the fruit to be widely referred to as "Kiwi", like the tailless and long-beaked bird that is the country's symbol.
No other fruit offers a more intense emerald green colour than kiwi. Its flesh is almost creamy in consistency with an invigorating taste reminiscent of strawberries, melons and bananas, yet with its own unique sweet, slightly tart flavour.
Enjoy the unique kiwi fruit taste and beautiful green colour in your drinks with Monin Kiwi syrup
With its deep green colour, MONIN green mint syrup allows you to create amazing layered drinks. I like to mix it with a cordial to reinforce the refreshing feeling. Alexandre LAPIERRE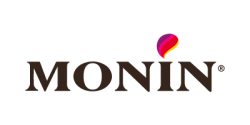 Why shop with Nextdaycoffee.co.uk?
Competitive pricing
Fast, reliable delivery service
First class customer service
Safe and secure shopping
Ethically committed
We pride ourselves on long-standing and positive relationships with our suppliers, who are all committed to our ethical trading policy
Got a question?
Our friendly team of staff are always happy to help with any queries you may have.
01698 842528
Customer reviews
Rated 4.7 out of 5 based on
3 reviews on

---

(2)

(1)

(0)

(0)

(0)
---
Quality:

Value:

Taste:

Fab! Great with ice cream or cocktails
July 23, 2018 by Gail Warren

---
very pleased with order thank you
September 5, 2017 by Jackie Strachan

---
Good choice for sea breeze coctail
July 24, 2017 by Catherine Mitchell

---