Monin Chocolate Syrup (700ml)

29 reviews
SKU: MOCH003
No Artificial Colouring or Preservatives
Kosher Certified
Suitable For Vegetarians & Vegans
see full description ...
Reviews for this product
Rated 4.9 out of 5 based on
29 reviews on

---
read reviews
---

26

2

1

0

0
Quality:

Value:

Taste:

Reviews for this product
Rated 4.9 out of 5 based on
29 reviews on

read reviews

26

2

1

0

0
Quality:

Value:

Taste:

What customers think
"Great for mudslide cocktails "

"excellent in my coffee"

"Excellent product "

"Couldn't drink coffee without it"

"Great product"

Key product features
70cl Monin Flavouring Syrup
No Artificial Colouring or Preservatives
Kosher Certified
Suitable For Vegetarians & Vegans
Quality Glass Bottle
VAT (0%) On This Product
Colour: Clear brown colour with gold glints.
Tasting Notes: Cacao beans smell, cacao liqueur taste.

Application: Coffees, dessert drinks, milkshakes, flavoured milk, mochas
The origins of chocolate stretch back at least four thousand years. The ancient populations of Central America used cocoa beans (Theobroma means food of the gods) to make a hot, frothy and bitter drink called chocolate. This concoction was sacred and was associated with fertility and wisdom. After Christopher Columbus introduced chocolate to Europe, the drink was to become a best seller.
In subsequent centuries, it was discovered that cocoa could be mixed with milk and cocoa butter to make what we now know as chocolate since 1876.
Monin Chocolate is used as the main flavour and also combined with other Monin flavours. Used in speciality coffee beverages, desserts, and culinary.
Monin Chocolate syrup has a strong cocoa taste. It easily enhances the dark chocolate feeling in your coffee and mocha. You can try it with Dark Chocolate sauce to create a premium coffee or mocha drink. Alexandre LAPIERRE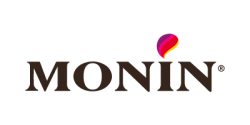 Why shop with Nextdaycoffee.co.uk?
Competitive pricing
Fast, reliable delivery service
First class customer service
Safe and secure shopping
Ethically committed
We pride ourselves on long-standing and positive relationships with our suppliers, who are all committed to our ethical trading policy
Got a question?
Our friendly team of staff are always happy to help with any queries you may have.
01698 842528
Delivery info
Customer reviews
Rated 4.9 out of 5 based on
29 reviews on

---

(26)

(2)

(1)

(0)

(0)
---
Quality:

Value:

Taste:

Great for mudslide cocktails
May 27, 2020 by Ellen Price

Quality:

Value:

Taste:

---
excellent in my coffee
May 14, 2020 by Alan

Quality:

Value:

Taste:

---
Excellent product
April 1, 2020 by Bobby123

Quality:

Value:

Taste:

---
Couldn't drink coffee without it
March 29, 2020 by Jan

Quality:

Value:

Taste:

---
Great product
January 30, 2020 by Sean Miller

Quality:

Value:

Taste:

---