Monin Almond Syrup (700ml)

11 reviews
SKU: MOAL001
Quality glass bottle
No artificial colouring or preservatives
Kosher certified
see full description ...
---
Reviews for this product
Rated 4.9 out of 5 based on
11 reviews on


10

1

0

0

0
Quality:

Value:

Taste:

Reviews for this product
Rated 4.9 out of 5 based on
11 reviews on

read reviews

10

1

0

0

0
Quality:

Value:

Taste:

What customers think
"All of the above"

"Good value for money, Delicious "

"Perfect for Mai Thai "

"Really lovely Syrup "

"Good product delivery quite expensive for a low value product "

Product specification
Storage Instructions:
Refrigeration not required. Store at room temperature, away from heat and direct sunlight.
Shelf life:
Printed on label
Ingredients:
Sugar, water, natural flavouring, emulsifiers: E414, E413. Contains bitter almond extract
Recyclable:
Yes. Glass bottle
Country of origin:
France
Accreditation:
Gluten Free. GMO Free
Nutritional Info
Monin Almond Syrup (700ml)
per 100 ml
Energy
1321 kJ / 316 kcal
Total fat
0.0g
Saturated fats
0.0g
Total Carbohydrate
78.9g
Sugars
78.9g
Protein
0.0g
Salt
0.03g
Key product features
70cl Monin Flavouring Syrup
No Artificial Colouring or Preservatives
Kosher Certified
Suitable For Vegetarians & Vegans
Quality Glass Bottle
VAT (0%) On This Product
Colour - Cloudy White
Tasting Notes - Pure distinct bitter almond pit smell and taste
Application - Coffees, cocktails, sodas
The almond is the fruit of the almond tree famous for bearing fragrant pink and white flowers.
The flavour of sweet almonds is delicate and just slightly sweet. They are commonly used in confectionery baking and in marzipan, a traditional European and Mediterranean candy.
Monin Almond Flavouring Syrup helps you create great tasting hot beverages and desserts.
Monin Almond Flavouring Syrup lets you add the sweet taste of almonds to your cooking at home.  Monin Almond Flavouring Syrup is also a great choice for hotels, cafes, and restaurants.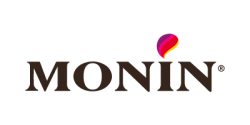 Why shop with Nextdaycoffee.co.uk?
Competitive pricing
Fast, reliable delivery service
First class customer service
Safe and secure shopping
Ethically committed
We pride ourselves on long-standing and positive relationships with our suppliers, who are all committed to our ethical trading policy
Got a question?
Our friendly team of staff are always happy to help with any queries you may have.
01698 842528
Customer reviews
Rated 4.9 out of 5 based on
11 reviews on

---

(10)

(1)

(0)

(0)

(0)
---
Quality:

Value:

Taste:

All of the above
March 20, 2023 by darren

Quality:

Value:

Taste:

---
Good value for money, Delicious
February 28, 2022 by Louise

Quality:

Value:

Taste:

---
Perfect for Mai Thai
December 31, 2021 by Emma Sanderson

Quality:

Value:

Taste:

---
Really lovely Syrup
July 22, 2020 by Laura Brosnan-James

Quality:

Value:

Taste:

---
Good product delivery quite expensive for a low value product
July 8, 2020 by Anthony Stovold

Quality:

Taste:

---