Lotus Biscoff Caramelised Biscuits (300)

43 reviews
SKU: BILO001
300 Biscuits per box
Individually wrapped
Made in Belgium
Surprisingly crunchy bite with the distinctive caramelised flavour of biscoff
see full description ...
Reviews for this product
Rated 5 out of 5 based on
43 reviews on

---
read reviews
---

42

1

0

0

0
Quality:

Value:

Taste:

Reviews for this product
Rated 5 out of 5 based on
43 reviews on

read reviews

42

1

0

0

0
Quality:

Value:

Taste:

What customers think
"Quality biscuits at a fair price, well packaged for the customer"

"Quick service "

"Very good "

"Very moorish"

"Tastes delicious and crispy "

Product specification
|

Lotus Biscoff Caramelised Biscuits (300)
Storage
Store in cool place
Case size
6 sleeves of 50 biscuits (300 total)
Product dimensions
Case: 32L x 19W x 12D (CM)
Packaging
Individually wrapped biscuits
Shelf life
Printed on packaging
Ingredients
Wheat flour, sugar, vegetable oils (palm oil from sustainable and certified plantatios, rapeseed oil), candy sugar syrup, raising agent (sodium hydrogen carbonate), soya flour, salt, cinnamon.
Country of origin
Belgium
Key product features
Lotus biscoff coffee biscuits
300 Biscuits per box
Individually wrapped
A TASTE LIKE NO OTHER. Lotus Biscoff is a biscuit with a surprisingly crunchy bite and distinctive flavour. Its unique caramelised taste is loved all over the world. You can enjoy it as a treat throughout the day, with your coffee or include in your cooking.

COFFEE + LOTUS BISCOFF = THE PERFECT MATCH. What is it exactly that makes your cup of coffee and Lotus Biscoff such a great aroma? Well, they complement each other. It's as if the deep flavour of a satisfying coffee and unique taste and crunchiness of Lotus Biscoff were made for each other. Whether you dip and bite or bite and sip, the extra hint of a caramelized cookie will reveal the full flavour of your coffee!

Do you wonder where the unique taste of Lotus Biscoff comes from? It starts with the right combination of carefully selected natural ingredients. But the magic is in the making. It happens in the oven, during the well-mastered caramelization process. In fact, it's all a matter of craftsmanship.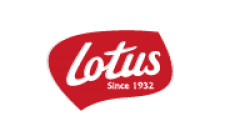 Why shop with Nextdaycoffee.co.uk?
Competitive pricing
Fast, reliable delivery service
First class customer service
Safe and secure shopping
Ethically committed
We pride ourselves on long-standing and positive relationships with our suppliers, who are all committed to our ethical trading policy
Got a question?
Our friendly team of staff are always happy to help with any queries you may have.
01698 842528
Delivery info
Customer reviews
Rated 5 out of 5 based on
43 reviews on

---

(42)

(1)

(0)

(0)

(0)
---
Quality:

Value:

Taste:

Quality biscuits at a fair price, well packaged for the customer
October 16, 2020 by Andrew Clough

Quality:

Value:

Taste:

---
Quick service
August 18, 2020 by Michael Strong

Quality:

Value:

Taste:

---
Very good
July 31, 2020 by steve vardon

Quality:

Value:

Taste:

---
Very moorish
May 16, 2020 by Margaret Betts

Quality:

Value:

Taste:

---
Tastes delicious and crispy
May 2, 2020 by Donald A Preston

Quality:

Value:

Taste:

---