Caffe Roma Waffle Ice Cream Cones - 2 Scoop (240)
Double scoop waffle cones
240 cones per case
GMO-Free
Crispy and lightly textured double scoop waffle cones, perfect for serving ice cream. 
see full description ...
---
Product specification
Storage Instructions:
Ambient storage.
Case size:
240 cones per case
Product weight:
Approx 10kg
Product dimensions:
Outer case: 50cm x 41cm x 30cm
Packaging:
Individually wrapped sleeves of 8 cones. Triple-wall cardboard outer.
Shelf life:
Printed on label on outer case
Serving Size/amount:
Individual (each)
Ingredients:
Wheat flour, sugar, vegetable fat, soy lecithin, antioxidant.
Allergens:
Wheat flour gluten, soy lecithin.
Nutritional Info
Caffe Roma Waffle Ice Cream Cones - 2 Scoop (240)
per 100g
Energy
1538 kJ / 363 kcal
Total fat
3.7g
Saturated fats
2.6g
Total Carbohydrate
74.2g
Sugars
31.3g
Protein
7.7g
Salt
0.4g
Key product features
Double scoop waffle cones
240 cones per case
Suitable for vegans and vegetarians
GMO-Free
Crispy and lightly textured double scoop waffle cones, perfect for serving ice cream. There are 240 waffle cones per case. Each cone is approximately 55mm in diameter and 220mm long.
The waffle cones are made on a special hot plate, giving them their unique appearance while making them more robust, reducing breakages.
Each sleeve of (8) cones is individually wrapped to ensure they have that delicious 'just-freshly-made' taste with every cone.
In addition to each sleeve being individually wrapped, the outer case is made from triple-wall cardboard with additional inserts between layers of cones to ensure the cones arrive at your door in one piece!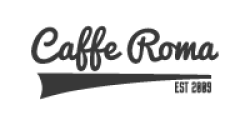 Why shop with Nextdaycoffee.co.uk?
Competitive pricing
Fast, reliable delivery service
First class customer service
Safe and secure shopping
Ethically committed
We pride ourselves on long-standing and positive relationships with our suppliers, who are all committed to our ethical trading policy
Got a question?
Our friendly team of staff are always happy to help with any queries you may have.
01698 842528