Caffe Roma Unflavoured Milkshake Powder (500g)

6 reviews
SKU: FRSI005A
Suitable for commercial or domestic use
For use with a blender
Great for making gourmet frozen beverages
Add the flavouring syrup of your choice
This unflavoured milkshake is the perfect base for creating a delicious milkshake drink.
see full description ...
---
Reviews for this product
Rated 5 out of 5 based on
6 reviews on


6

0

0

0

0
Quality:

Value:

Taste:

Reviews for this product
Rated 5 out of 5 based on
6 reviews on

read reviews

6

0

0

0

0
Quality:

Value:

Taste:

What customers think
"Excellent dose what is says on the tin"

"Love this on its own or mixed with coffee etc"

"Great for texture and taste"

"Lovely frappe mix, tastes great"

"Delicious, lovely creamy frappe"

Product specification
Storage Instructions:
Store in a cool dry place away from direct sunlight.
Shelf life:
18 months from the manufacturing date. Contact customer service for exact dates
Serving Size/amount:
55g per 350ml Milkshake
Ingredients:
Sugar, maltodextrin, vegetable fat, glucose syrup, skimmed milk powder, milk protein, flavourings, stabiliser: E412, E407, E410, E466; anticaking: E551
Accreditation:
Gluten free
Nutritional Info
Caffe Roma Unflavoured Milkshake Powder (500g)
per 100g
Energy
1795kJ / 424 kcal
Total fat
7.6g
Saturated fats
6.9g
Total Carbohydrate
84.0g
Sugars
67.0g
Protein
4.0g
Salt
0.2g
Key product features
500g Caffe Roma Unflavoured Milkshake 
No portion scoop included
Product information
Caffe Roma unflavoured milkshake mix powder. The perfect base for creating a delicious milkshake.
Caffe Roma neutral milkshake mix is a wonderful unflavoured milkshake. The perfect base with an espresso and flavoured syrups from Monin, Amor or Sweetbird.
Blend ice until crushed, add milk and a scoop of Caffe Roma Milkshake powder, introduce flavour by adding a shot of flavouring syrup.
Add your own flavour to create fantastic summer flavours that customers will not forget in a hurry!
Neutral unflavoured milkshake mix is perfect for creating cool refreshing milkshakes. Caffe Roma neutral unflavoured milkshake powder is also a great choice for cafes, hotels or restaurants.
Caffe Roma Unflavoured Milkshake Directions:
For a 350ml Milkshake drink
Pour 150ml of semi-skimmed milk into a blender
Add 170g of ice and 55g - 60g of milkshake powder
Add 2/3 shots of flavouring syrup
Blend until smooth.
Pour into a serving glass or compostable milkshake cup
Add garnish and serve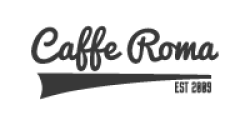 Why shop with Nextdaycoffee.co.uk?
Competitive pricing
Fast, reliable delivery service
First class customer service
Safe and secure shopping
Ethically committed
We pride ourselves on long-standing and positive relationships with our suppliers, who are all committed to our ethical trading policy
Got a question?
Our friendly team of staff are always happy to help with any queries you may have.
01698 842528
Customer reviews
Rated 5 out of 5 based on
6 reviews on

---

(6)

(0)

(0)

(0)

(0)
---
Quality:

Value:

Taste:

Excellent dose what is says on the tin
January 19, 2020 by Customer Steve hill

Quality:

Value:

Taste:

---
Love this on its own or mixed with coffee etc
October 4, 2018 by Mrs Ann Lewis

---
Great for texture and taste
June 11, 2018 by Angela Attwood

---
Lovely frappe mix, tastes great
June 4, 2018 by Mrs Ann Lewis

---
Delicious, lovely creamy frappe
October 31, 2018 by Ruth Procter

---