Caffe Roma Mocha Frappe Powder (500g)

8 reviews
SKU: FRSI006
Suitable for commercial or domestic use
For use with a blender
Great for making gourmet frozen beverages
Create a delicious mocha frappe or frappuccino with this Caffe Roma frappe mix.
see full description ...
---
Reviews for this product
Rated 4.8 out of 5 based on
8 reviews on


6

2

0

0

0
Quality:

Value:

Taste:

Reviews for this product
Rated 4.8 out of 5 based on
8 reviews on

read reviews

6

2

0

0

0
Quality:

Value:

Taste:

What customers think
"Love it make my own mocha frappe at home tastes so.much better than store bought ones "

"Tastes amazing, but you have to use a lot to get the right flavour"

"This is our favourite out of all the frappe we've bought were on our 3rd bag already and that's just..."

"Love the taste of this mocha frappe "

"Beautiful taste, could do with instructions on the bag but 2 scoops seems to taste right "

Product specification
Storage Instructions:
Store in a cool dry place away from direct sunlight.
Shelf life:
18 months from the manufacturing date. Contact customer service for exact dates
Serving Size/amount:
65g per 350ml Frappe
Ingredients:
Sugar, maltodextrin, vegetable fat, glucose syrup, skimmed milk powder, milk protein, flavourings, coffee, stabiliser: E412, E407, E410, E466; anticaking: E551
Accreditation:
Gluten free
Nutritional Info
Caffe Roma Mocha Frappe Powder (500g)
per 100g
Energy
1778kJ / 420 kcal
Total fat
7.4g
Saturated fats
6.79g
Total Carbohydrate
82.0g
Sugars
65.0g
Protein
4.5g
Salt
0.2g
Key product features
500g Caffe Roma Mocha Frappe
No portion scoop included
Product information
Caffe Roma Mocha Frappe mix powder. An indulgent frappe powder, bursting full of delicious flavour.
Caffe Roma Mocha Frappe Directions:
For a 350ml Frappe drink
Pour 150ml of whole milk into a blender
Add 170g of ice and 65g of frappe powder. Blend until smooth
Pour into a serving glass or compostable smoothie cup
Add garnish and serve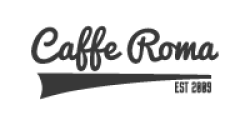 Why shop with Nextdaycoffee.co.uk?
Competitive pricing
Fast, reliable delivery service
First class customer service
Safe and secure shopping
Ethically committed
We pride ourselves on long-standing and positive relationships with our suppliers, who are all committed to our ethical trading policy
Got a question?
Our friendly team of staff are always happy to help with any queries you may have.
01698 842528
Customer reviews
Rated 4.8 out of 5 based on
8 reviews on

---

(6)

(2)

(0)

(0)

(0)
---
Quality:

Value:

Taste:

Love it make my own mocha frappe at home tastes so.much better than store bought ones
June 2, 2023 by Jayne Hanson

Quality:

Value:

Taste:

---
Tastes amazing, but you have to use a lot to get the right flavour
July 26, 2022 by Julia Brandon

Quality:

Value:

Taste:

---
This is our favourite out of all the frappe we've bought were on our 3rd bag already and that's just after a week
June 25, 2022 by Storm

Quality:

Value:

Taste:

---
Love the taste of this mocha frappe
April 26, 2020 by G Ali

Quality:

Value:

Taste:

---
Beautiful taste, could do with instructions on the bag but 2 scoops seems to taste right
September 29, 2019 by Miss Lorraine Shaw

Quality:

Value:

Taste:

---